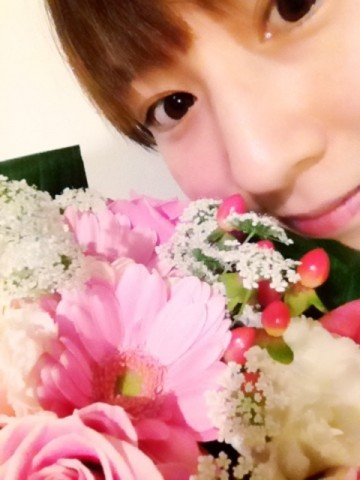 Recently, there's been talk about the possibility of a new Full Metal Panic! work. My bet is it'll be another novel, so please prove me wrong Kadokawa Shoten! But any FMP news is good news, which means it's time for a Shimokawa Mikuni post!
So what's Mikuni up to these days?
She is currently hosting 4 radio shows:
She makes occasional live appearances, usually in Tokyo.
She hasn't put out a CD in almost 2 years :(
She recently visited a coal power plant ( >mfw ) and solar power plant near Nagoya (woo!), on behalf of her Tokai Radio program (sponsored by the Chubu Electric Power Company). Well, promoting alternative energy is good, at least.
She got married to voice actor Koyama Tsuyoshi (Feb 14th, 2012).
Wow. That means she's married to SHISHIGAMI BANG, an adequately MANLY choice if you ask me. All the best, Mikuni, all the best.
To wrap up this post, here's a little slice of life from her blog. I thought it was a nice anecdote so I couldn't help but translate it. Source: [http://ameblo.jp/shimokawa-mikuni/entry-11295799379.html]
—————————————-
Sumimasen. [2012-07-06]
Just now
While talking on my mobile phone
I said "Ah, sumimase~n!  Anoo…" (Ah, excuse me! Uhh…)
The man walking just in front of me abruptly jerked around to face me, and went "Hai!?!"
I was so startled!
But I think he was more surprised than I was.
Sumimasen.
I was talking loudly on the phone, and he thought I was calling out to him.
And since I was on the phone:
To the person I was talking to, sumimasen sumimasen.
To the man walking in front of me, sumimasen sumimasen.
Today is sumimasen day.
—————————————-
>Has this happened to you?
>I wish I were that guy.